Thursday, October 20, 2011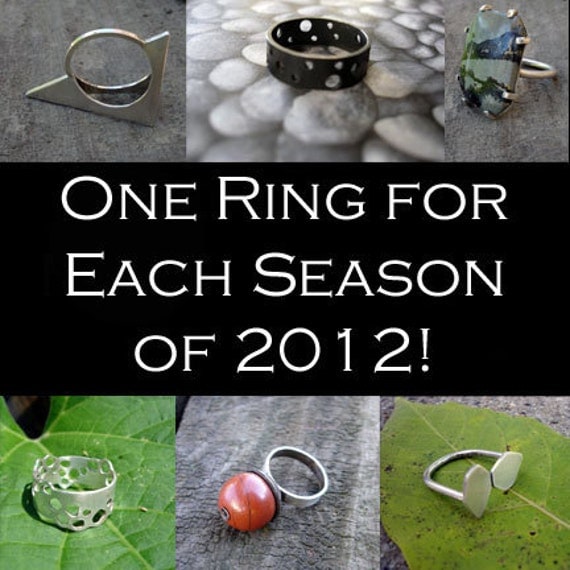 I'm pleased to announce that Quite Clever Jewelry will be offering jewelry club gifts just in time for the holiday season. Currently, I have listings for rings, but be on the lookout for earring and assorted jewelry clubs coming soon. Each club will allow recipients to receive jewelry throughout 2012 at a discounted price. These packages are great gifts for jewelry-lovers!
How it works:
The recipient fills out a questionaire that will reflect her favorite stones, colors, metal patinas and design asthetic.
I will then design each piece of jewelry based on the criteria within the questionaire.
Check out my etsy store at
http://www.quiteclever.etsy.com/
to see the details of each of each jewelry club.